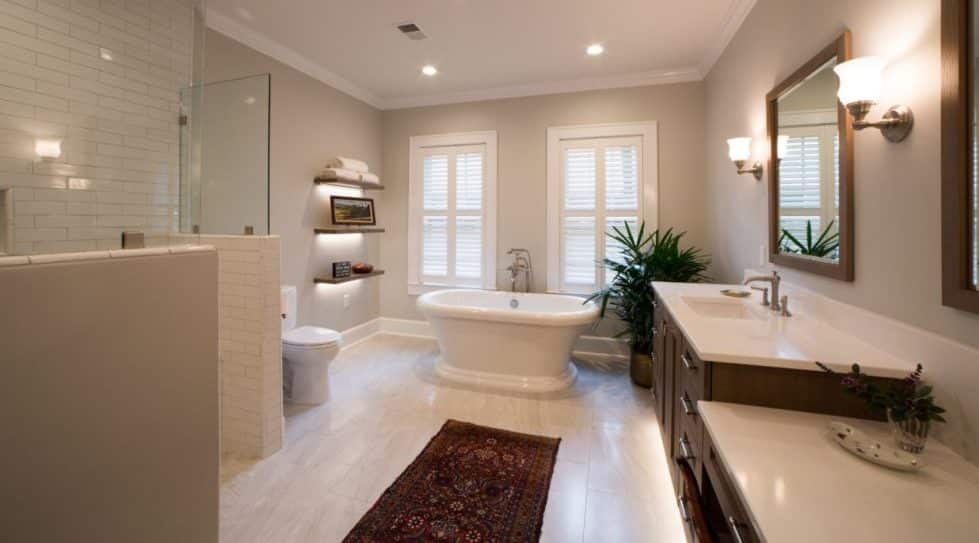 Building a house certainly needs a design that is planned carefully.
In addition to the shape plan, any room that will be created in the house must be measured carefully. In addition to the living room, dining room, room, and kitchen, the bathroom is one of the main elements that must be considered.
Sanitation is important to support the cleanliness of family members. It would be best if you had a bathroom that serves not only the comfort but also have good design.
Not only that, some equipment that will be used in the bathroom must also be carefully planned.
Here are tips for making an attractive bathroom
1. Plan the Design
Making a design is the earliest thing from making any room. Most bathrooms use matching colors from walls to tiles. The white color can be chosen as the base color of the bathroom that you will make. White has a brighter and clearer impression. In addition, seeing the color white will clear thoughts, actions, and make the mind more relaxed. After choosing the color, then you can begin to plan the equipment and building materials to be purchased. Generally, every bathroom uses tiles, both as floors and walls. White bathroom tiles can be an option to complement your bathroom.
After choosing white bathroom tiles, choose other equipment, such as toilets, showers, to shelves.
2. Adjust the design to the cost
After creating the design, you can start adjusting the size of the material with the budget. To find the right budget, you should visit a building shop to see the equipment.
After the design is built according to the cost, you can start buying modern bathroom tiles and bringing in the equipment to build your dream bathroom.
3. Start Development
After the equipment is purchased, you can start building your dream bathroom. First, form the area such as a bathtub, and toilet that has been purchased. After everything is neatly installed, install white bathroom tiles in the desired area, such as walls, bathtubs, as well as the floor. Install it neatly and adjust the size to the area that you have planned.
After everything is finished, attach fittings, such as water taps, showers, to small shelves to store the equipment you use for bathing.